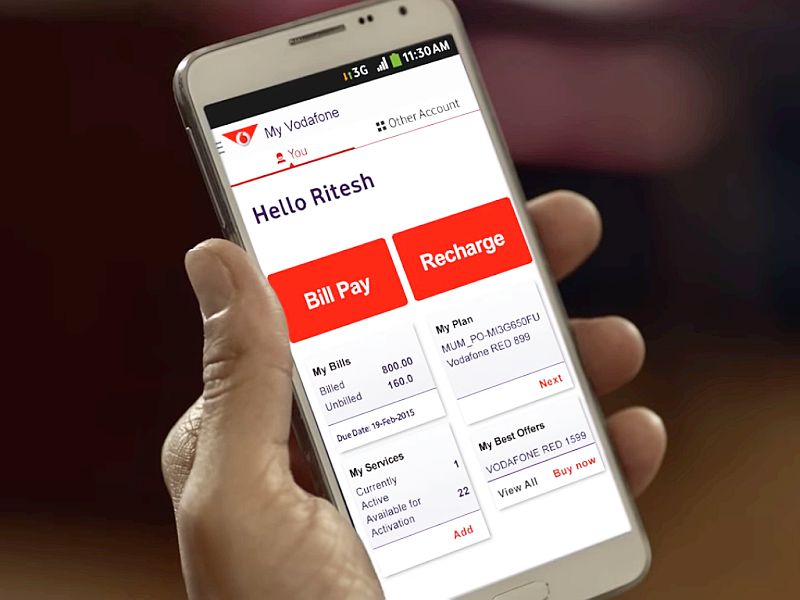 Vodafone India has announced an all-new "Choose Your Number" facility for its subscribers in the Delhi & NCR circle. Under the new scheme, prepaid as well as postpaid Vodafone subscribers in Delhi & NCR can opt for numeric combinations based on any favourite number including car registration number, date of birth, or anniversary dates.
The company in a press statement added that subscribers can visit any of the 52 stores and 212 mini stores as well as around 40,000 Multi Brand Outlets for the availability of the desired combination.
Detailing further Vodafone said that before a desired number is assigned to the subscriber, the retailer will check the availability of the preferred number. "Retailer will confirm the process and then the customer needs to deposit the requisite documents for activation," added the company.
It's worth noting that for prepaid and postpaid numbers, the first five and four digits respectively are fixed and cannot be customised, as per the company.
Commenting on the new offer, Apoorva Mehrotra, Business Head, Delhi & NCR, Vodafone India, said, "Choose your number offer has been designed against the backdrop of giving our customers the freedom to choose. Our customer research also indicates that there is a deep interest amongst the mobile users to have numbers aligned with some significant event in their lives. With Choose your number, we want to acknowledge the faith they have invested in our network and offer another benefit to the prospective customers who have shown interest in subscribing to Vodafone."
Vodafone, earlier this month, announced that it was working on a war footing to resolve the call drop problem at the earliest to provide best experience to its customers. The company had added that it was looking to improve the network and add more sites.